Home
About Us
What is the Youth4Disarmament Initiative? 
It is a youth outreach initiative established in 2019 by the United Nations Office for Disarmament Affairs to connect geographically diverse young people with experts to learn about current international security challenges, the work of the United Nations and how to actively participate.
The Mandate 

In 2019, the United Nations General Assembly reaffirmed the important and positive contribution of young people in sustaining peace and security.
The General Assembly resolution encouraged Member States, the United Nations, relevant specialized agencies and regional and subregional organizations to promote the meaningful and inclusive participation of young people in discussions in the field of disarmament and non-proliferation.

In 2018, the Secretary-General also recognized young people as a tremendous force for change in the world who had "proved their power time and again in support of the cause of disarmament".
He thus committed the Office for Disarmament Affairs, in partnership with all interested entities, to further invest in disarmament education, including through the establishment of a platform for youth engagement.
Youth Community
Spotlight Stories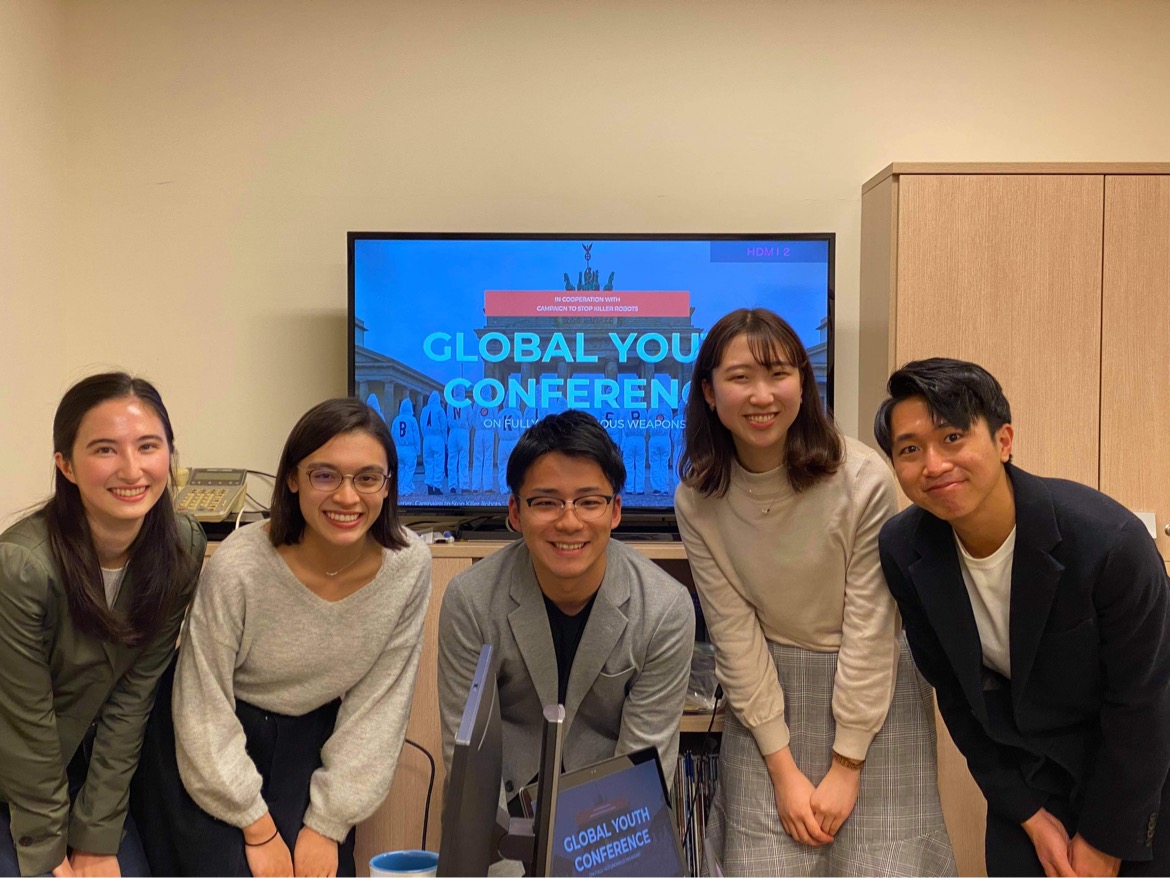 #Youth4Disarmament Member
I took a deep breath and began reading my speech, starting from its first sentence: "Today, I am standing here as a youth who is anxious about our future. The unceasing spread of the COVID-19, the increasing poverty, climate change, the ongoing human rights abuses around the world… In the time of the deepening uncertainty, we are now also facing the rapid development of the lethal autonomous weapons system, the so-called 'killer robot.'" It was 12 December 2020, and I was at the office of Human Rights Watch in Tokyo, attending the online Global Youth Conference on Fully Autonomous Weapons. Just like 19 other youth speakers who joined from around the world, I was speaking out, in front of my laptop, to raise the torch of hope for a better future.
Community Calendar
Studio 22.21: Entry into Force Day - TPNW
International Campaign to Abolish Nuclear Weapons (ICAN)
Virtual