Leaders to the Future discuss ways to advance gender parity in the field of disarmament, non-proliferation, and arms control
Leaders to the Future discuss ways to advance gender parity in the field of disarmament, non-proliferation, and arms control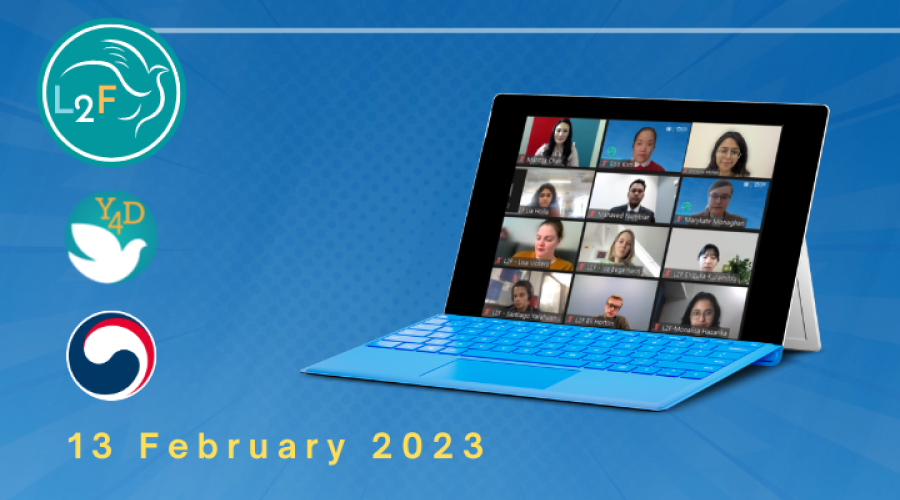 On Monday 13 February 2023,  a group of 39 young leaders, from around the world, gathered to discuss the importance of gender parity in disarmament, non-proliferation, and arms control (D.N.A.) in the second session of the "Leaders to the Future" series to mark the International Day of Women and Girls in Science on 11 February.
With generous financial support from the Ministry of Foreign Affairs of the Republic of Korea, the online workshop series will engage the alumni members of the #Youth4Disarmament initiative on linkages between D.N.A. and numerous topics related to international peace and security.
Women make up around one-third of all attendees in international meetings. Even fewer are heads of delegations. As such, gender parity in disarmament remains an ideal rather than a reality. Gender equality is a fundamental human right and failing to involve women undermines their right to participate in shaping disarmament policies. There is also wide recognition that diversity in decision-making and the equal, full and effective participation and leadership of women and men is vital to the maintenance of sustainable peace and security.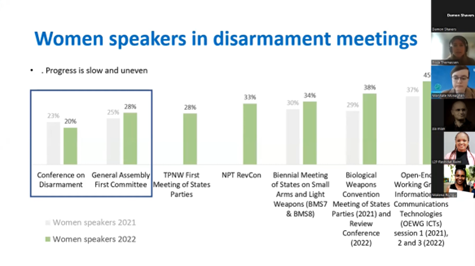 To provide more information on the topic, a selection of distinguished speakers provided informative briefings on the importance of gender parity in generating diverse and inclusive approaches to disarmament, sharing insight on their personal experiences and information on differing perspectives towards the subject.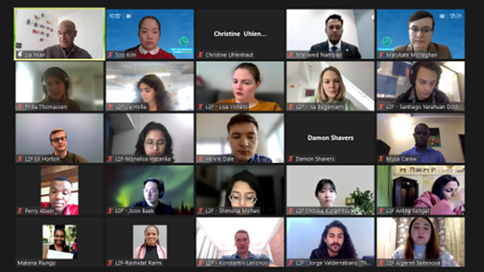 In opening remarks to the session, Ambassador Maritza Chan, Permanent Representative of Costa Rica to the United Nations, highlighted the need for special attention and specific actions to improve the equal, full and effective involvement of women and men in multilateral negotiations. "There is still a long way to go, but we will get there. With your support and engagement, we will get there. I will spare no effort to get us there," she emphasized.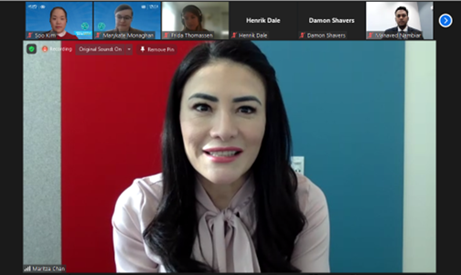 Three scientists currently working within the disarmament field shared their personal reflections and observations from their different areas of expertise in a series of briefings provided by Ms. Christine Uhlenhaut, Biologist and Senior Political Affairs Officer with UNODA,  Ms. Makena Riungu, Geologist and member of the CTBTO Youth Group, and Mr. Zia Mian, Physicist, co-director of Princeton University's Program on Science and Global Security and member of the Secretary-General's Advisory Board on Disarmament Matters.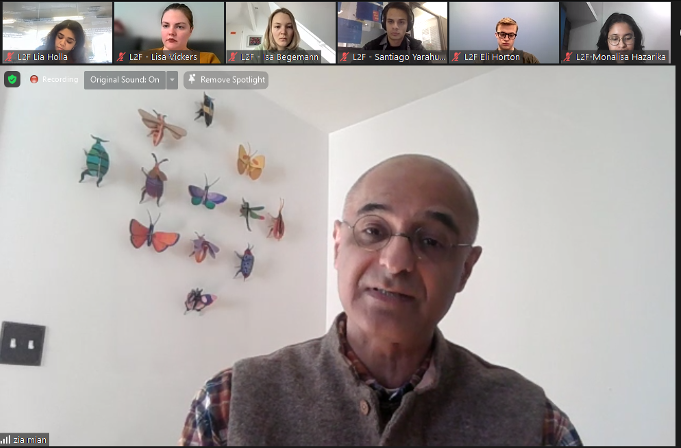 Ms. Frida Thomassen, Associate Political Affairs Officer with UNODA, briefed the participants on a variety of activities introduced by the Office to mainstream gender perspectives, including an initiative to track the gender of participants involved in disarmament meetings, events, and activities and the Office's Gender Policy. Mr. Manaved Nambiar, Graduate Professional with United Nations Institute for Disarmament Research (UNIDIR), provided a comprehensive overview of the institute's research on the relationship between gender and disarmament, as well as efforts to advance a gender lens in other disciplines connected to international peace and security.
Following the presentations, participants engaged in a Q&A session, asking questions on how to develop approaches that ensure representation is transformative rather than performative, what efforts can be introduced to address the challenges faced by women hibakusha, and how to track the participation of other groups, such as non-binary and transgender individuals, people with disabilities and indigenous persons.
The Leaders to the Future then discussed and shared their ideas and perspectives for advancing gender parity in disarmament, non-proliferation, and arms control in small group discussions. The insights and recommendations will be shared on the #Youth4Disarmament website.
The #Leaders2Future will gather again for their next session in March to explore the linkages between D.N.A. and Outer Space. Stay tuned to hear more about their journeys as Leaders to the Future and share their ideas to establish a more peaceful and sustainable world, for all.