Christelle Barakat and Waleed Helmy
Youth Champions for Disarmament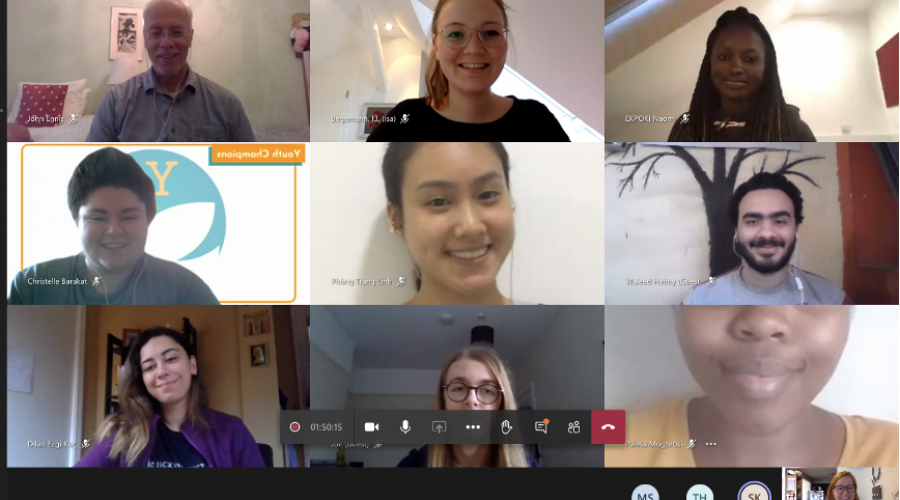 On 27 October, the 10 UN Youth Champions for Disarmament gathered online for our last official training session. This would not be our final meeting, however, since we planned to continue seeing UNODA staff members each month to discuss specific topics of interest.
During the training, Mr. Takuma Haga, an Associate Political Affairs Officer at UNODA, and Mr. John Ennis, Chief of the Office's Information and Outreach Branch, discussed the work of regional disarmament, the different elements of UNODA's outreach strategy, and their own professional experiences.
Mr. Haga began by introducing us to regional disarmament, a concept that dates back to the Second World War. Countries in Latin America and the Caribbean established the first nuclear-weapon-free zone in the 1960s, and as the United Nations observed its first "Disarmament Decade" in the 1970s, Egypt and Iran suggested establishing a Middle Eastern zone for peace. The zone was not established then, of course, but a group of governments began new talks in 2019 with the aim of bringing this ambitious idea to life. In the 1980s, the United Nations established three regional centres for disarmament—in Nepal, Peru and Togo—to help disseminate disarmament-related information in their respective regions.
Next, Mr. Ennis talked about UNODA's innovative campaigns to help young people learn about disarmament and non-proliferation. Throughout the years, he said, the UNODA team has found that competitions in areas like art and poetry can inspire enthusiastic youth participation—this year's #75Words4Disarmament Youth Challenge being the latest example. The Youth Champions were also interested to discover that the winning entries of UNODA's Art for Peace and Poster for Peace contests were featured in calendars that sold thousands of copies worldwide.
The UNODA website is a great online resource for disarmament documents and initiatives, as well as databases covering topics like military expenditures, the weapons trade and multilateral treaties.
UNODA has also been disseminating its Disarmament Digest since the 1990s, when a previous Under-Secretary-General for Disarmament began requesting a daily one-page briefing on major disarmament-related news developments. As readers in and beyond the UN learned about this document and asked to receive it, UNODA responded to the growing interest by turning the compilation into a daily newsletter that it still emails to subscribers for free.
Another important resource is the Disarmament Yearbook, a comprehensive annual account of disarmament-related developments and trends that UN has published since 1976. UNODA also raises awareness about its work through promotional messages distributed on postcards and bookmarks, as well as through the active involvement of celebrities like Mr. Michael Douglas, a UN Messenger for Peace who has adopted disarmament as a cause dear to his heart.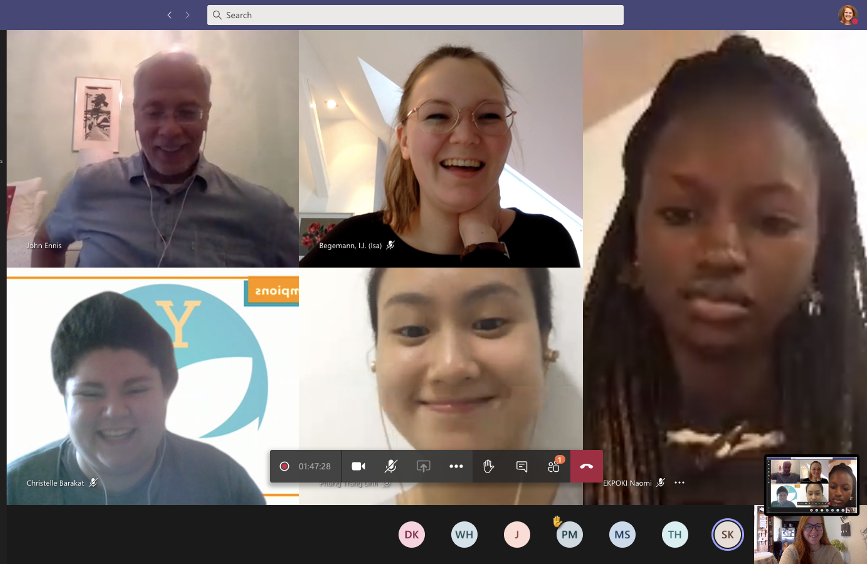 Finally, Mr. Haga and Mr. Ennis briefed us on the work of civil society, noting that non-governmental organizations generally outpace the private sector in advocating for disarmament through projects, funds, and youth outreach. Industry and civil society organizations could achieve significant progress for disarmament if they worked hand-in-hand, the speakers said.
As we ended our last formal training session, our journey as UN Youth Champions for Disarmament was still far from over; the milestone merely marked the beginning of a new chapter of more focused discussions, partnerships, and projects. The moment stirred hope in all 10 of us—hope for a brighter tomorrow, and hope in our own abilities and endeavours to support disarmament for a more prosperous future.