Eli Horton and Suria Vanrajah
#Youth4Disarmament Members, CNS Summer Undergraduate Fellows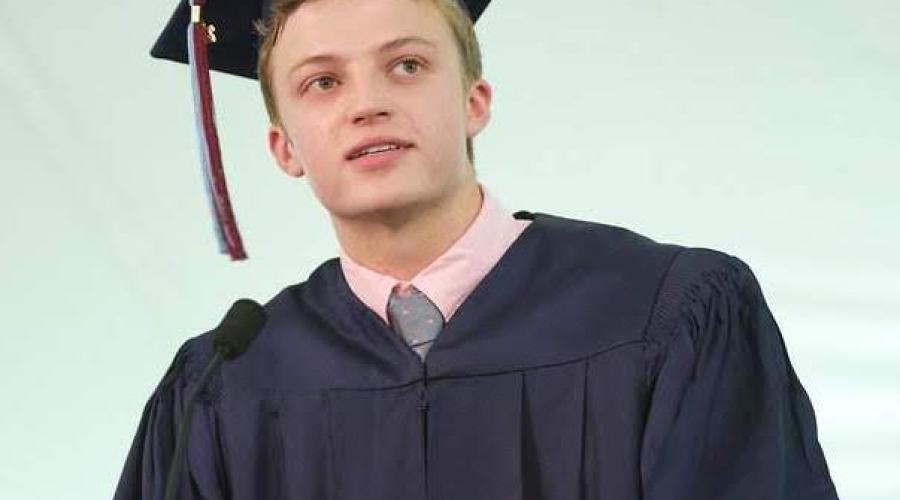 As students in our twenties working in the nuclear non-proliferation field, we're well aware that only a handful of our peers in "Generation Z" have a solid understanding of the issues that we're addressing. While great resources on nuclear disarmament and non-proliferation are available to those who seek them out, our field could be doing more to inspire young people to pursue these vital causes to secure a peaceful future.
We felt pride and enormous gratitude when tens of thousands of our peers recently gathered in Glasgow, Scotland, to demand a meaningful response to the climate crisis. In doing so, they showed how Generation Z can translate our visions for a better world into concrete demands and encouragement of our political leaders.
Our response to the danger of more than 13,000 nuclear weapons is of equal stakes for our planet and all life upon it, but people in our generation are not yet tackling nuclear arms with the same organization and urgency.
Some recent initiatives, like #Youth4Disarmament and the Seoul Youth Declaration for Disarmament and Non-Proliferation, are beginning to highlight why reining in nuclear weapons is essential to making our societies more peaceful, sustainable and equitable. Doing more to show how those goals are interlinked can bring support for nuclear disarmament and non-proliferation even further into the mainstream.
By drawing on the strategies and tactics of the climate movement, we can sharpen our collective vision of a nuclear-weapon-free future and nurture a larger, younger and more inclusive community of advocates.
Making nuclear disarmament and non-proliferation priorities more accessible
Our generation stepped up to tackle the climate crisis when we learned that its dangers are urgent and personal to each of us. That was not enough, however; we also needed meaningful opportunities to respond. The movement for nuclear disarmament and non-proliferation can extend its reach by building on great programs established in recent years to reach underrepresented groups of young people. Through the Young Women in Nonproliferation Initiative, for example, the James Martin Center for Nonproliferation Studies is helping women in colleges and universities across the United States to better understand historical and ongoing efforts to eliminate and stop the spread of weapons of mass destruction. That initiative, along with many other opportunities and networks, will be critical in equipping our generation with the context they need to engage deeply on nuclear disarmament and non-proliferation issues.
Framing nuclear weapons as a social justice issue
Around the world, young climate activists are energizing their peers by explaining how their causes are part of a broader struggle for social and economic justice. Likewise, we can achieve progress for nuclear disarmament and non-proliferation by fully educating our peers about the ways that nuclear weapons harm marginalized groups and the environment. Those impacts were the focus of a 2021 guidebook authored by Kirsten Mosey, one of the UN Youth Champions for Disarmament. By continuing to shift conversations around nuclear disarmament and non-proliferation towards social justice considerations, thought leaders of all ages can help our generation effectively channel its determination to achieve a more peaceful, fair and sustainable future for us all.
Utilizing social media to reach younger audiences
The social-media landscape has transformed how members of our generation organize and build their power. Young activists can not only share messages and posts that spread quickly to millions, but also employ advanced metrics to easily compare how well their ideas are taking hold among different groups of people. The UN's #YouthInAction for Disarmament Campaign, launched on Instagram in September 2021, put a bright social-media spotlight on young people who were voicing their support for disarmament and non-proliferation. Venessa Hanson, the Social Media Project Officer at the International Campaign to Abolish Nuclear Weapons, is one of the pioneers now using Instagram and TikTok to present our generation with nuanced, compelling arguments for nuclear disarmament. She and others are demonstrating that social media platforms, which are already being used to great success in response to climate crisis, still have tremendous potential to help us tackle the threat of nuclear weapons.
As the first-ever "digital natives", members of Generation Z enjoy the best access to information of any group in history. If we learn from the climate movement and continue to organize, our generation can produce the most diverse and effective leaders for nuclear disarmament and non-proliferation the world has yet seen.